The destruction by fire of the Medieval historic Madina Suq in Aleppo
Syria's heritage is being despoiled and robbed by all, the Syrian army, the Shabiha, the armed fighters, the traffickers, the looters and the plunderers.  Soon the country will be robbed of all its glory, of its artifacts  sculptures, manuscripts, rare books, mosaics, the contents of the ransacked museums and anything that can be dismantled, packed and carried away, not to mention the illegal vandalization of its archaeological sites throughout the country. Syria's antiquities are being smuggled out and surrendered to the middleman or the dealers for pittance. What will Syria be without its priceless heritage, its pride, its soul and glory?
Bels tempel i Palmyra var en gang en hovedattraksjon for turister i Syria
  Triumfbuen i Palmyra står ennå – andre steder har allerede blitt plyndret
Aleppo, the destruction of the Great Omayyad Mosque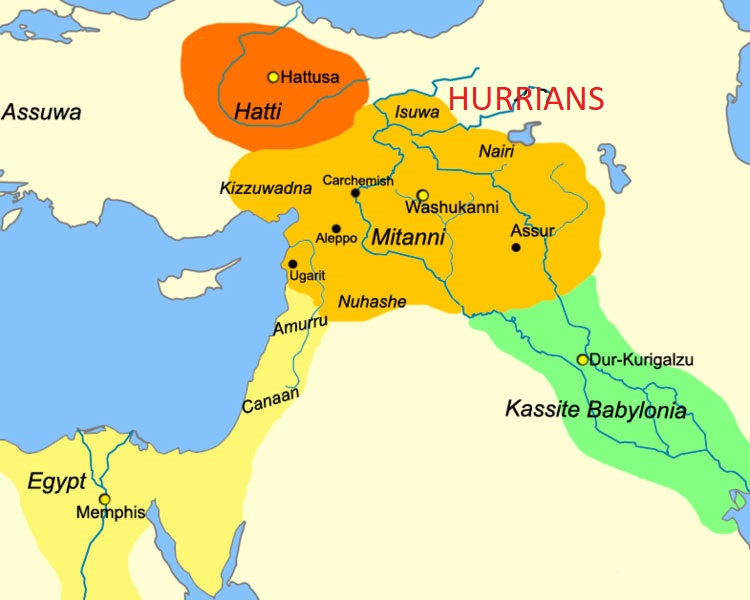 Chronology of the main civilizations in Syria
[youtube=http://www.youtube.com/watch?v=O9WDii19Y60]
–
[youtube=http://www.youtube.com/watch?v=qcz3UyQoH-g]
–
[youtube=http://www.youtube.com/watch?v=TIZqXkkBUmA#t=15]
–
[youtube=http://www.youtube.com/watch?v=_cUh4Ma0Doc]
–
[youtube=http://www.youtube.com/watch?v=kra3e0DL5sA]
–


Syria er en arabisk stat i Sørvest Asia. Landet grenser i nord til Tyrkia, i øst til Irak, i sør til Jordan og i vest til Libanon, Israel og Middelhavet. De syriske Golanhøydene har vært okkupert av Israel siden seksdagerskrigen i 1967. Hovedstaden og landets største by er Damaskus, mens andre betydelige byer er Aleppo og Homs.
Navnet Syria kommer fra assyrerne, som var en av mange sivilisasjoner som periodevis hersket byerover blant annet det området som i dag er Syria i oldtiden. Området hadde en framtredende posisjon mellom maktsentra i øvre Mesopotamia, Anatolia og Syria og var et senter for neolittisk kultur etter ca. 10.000 f.vt.
Det var her, eller nærmere bestemt det armenske høylandet, også kjent som sivilisasjonens vugge, at de første megalittiske bygningene ble reist. Det var her at jordbruket og husdyrholdet først oppsto og at man først oppdaget metaller som bronse og jern før det spredte seg fra til resten av verden.
Området var et tidlig senter for sivilisasjonsutviklingen, og inkluderer noen av verdens tidligste sivilisasjoner og folkegrupper, inkludert hurriere, sumerere, assyrere, babylonere, arameere, hettitter, fønikere, hebreere, egyptere, persere, grekere, romere og arabere, og fra 1500-tallet av tyrkere.
Man trodde lenge at de første byene oppsto i Sumer i det sørlige Irak, men man har nå, etter oppdagelsen av oldtidsbyen Hamoukar, kommet frem til at også byene først oppsto i dette området. Byer som Ugarit, Mari, Ebla og Emar var viktige under den senere neolittiske tiden og bronsealderen.
Mens den semittiske språkfamilien oppsto i Syria oppsto den indoeuropeiske språkfamilien i den transkaukasiske regionen, og da trolig i den tidlige transkaukasiske Kura-Araxes kulturen (3400-2000 f.vt.), som først er å finne på Ararat-slettene, eller rett nord for Kaukasus og med folk som ankom fra det armenske høylandet.
Mange frykter nå at det skal skje med Syrias kulturarv som det skjedde med Iraks, der plyndring og ødeleggelser fulgte i sporene til den amerikanske invasjonen i 2003.
Alle 6 verdensarvsteder i Syria, sammen med flere andre historiske bygninger, jordhauger og arkeologiske steder, har blitt skadet og ødelagt under den nåværende «borgerkrigen», som mer enn noe annet er å se på som en stedfortredelseskrig avlet frem av USA, Israel og araberstatene.
Ødeleggelsene skyldes primært plyndring, som kan gi opp til 15 års fengsel i Syria, forskansning av militære biler og annet kjøretøy, hær og milits, samt under transport for konstruksjon, suvenirer eller som skytemål. Mangel på dokumentering av antikviteter har skapt ytterligere problemer når det kommer til å forsvare samlingene.
Det er 25 kulturarvmuseer rundt om i Syria, hvor av flere har mange av gjenstandene stående ute. Det har blitt rapportert at Homs museum har blitt plyndret og at kun museumene og monumentene i Damaskus er sikre fra å bli plyndret og ødelagt.
Statsministeren i Syria, Adel Safar, advarte allerede den 11j juli 2011 om at "landet er truet av væpnede kriminelle grupper med hi-tech verktøy og spesialisert i tyveri av manuskrifter og antikviteter, samt plyndring av museer" og ba om ytterligere sikkerhetstiltak.
De siste rapportene indikerer et voksende svartemarked i regionen hvor antikviteter blir solgt for våpen av opprørerne. Time Magazine kommenterte at fortsatt plyndring vil "plyndre Syria for sin beste sjanse for et post-konflikt økonomisk boom basert på turisme, som, frem til konflikten startet for 18 måneder siden bidro til hele 12% av BNP."
UNESCO kaller situasjonen for katastrofal og internasjonale eksperter følger utviklingen via Youtube og Facebook. Den 30. mars 2012 appelerte Irena Bokova, generaldirektøren i UNESCO, offentlig om forsvar av Syrias kulturarv og uttrykte "stor bekymring vedrørende mulig ødeleggelse av verdifulle steder."
Den 2. oktober utstedte Bokova en erklæring vedrørende ødeleggelsen og brannen som skadet den gamle basaren i gamlebyen i Aleppo, som hun kalte for "sivilisasjonerns korsvei siden det andre årtusen før vår tidsregning".
Bokova oppfordret de ulike partene i «borgerkrigen» å føge Hague konvensjonen av 1954 vedrørende forsvar av kulturell eiendom under væpnet konflikt. I juni 2013 ble Syrias 6 verdensarvsteder plassert på UNESCOs liste over truede steder.
Kamper har ødelagt historiske steder og bygninger rundt om i landet, fra Aleppos Umayyad moske til Crac des Chevaliers slottet som dateres fra 1300-tallets korsfarere. Men den mest irreversible ødeleggelsen kommer ifølge UNESCOs assisterende generaldirektør, Francesco Bandarin, fra den illegale plyndringen av gjensytander fra arkeologiske steder for eksport.
Organiserte væpnede gjenger som enkelte ganger involverer flere hundre leide menn som truer lokale borgere med hevn tar fordel av mangelen på sikkerhet ved mange arkeologiske funnsteder. "Vi hadde det i Irak, vi hadde det i Afghanistan, i Libya, i Mali. Det er et typisk sideprodukt av krig, som det desverre er veldig vanskelig å stanse", sier Bandarin.
En kulturarv aktivistgruppe driver Facebooksiden Le patrimoine archéologique syrien en danger/ Syrian Archaeological heritage under threat/ Syrias kulturarv i fare hvor ødeleggelsene på syrisk og verdens kulturarv under den pågående «borgerkrigen» blir dokumentert.
Gruppen befinner seg utenfor Syria, men får rapporter og bilder fra kollegaer og andre kontakter inne i landet. Målet med Facebooksiden er å spre informasjon og vekke omverdens oppmerksomhet på hva som riskerer å gå tapt.
Gruppen ble dannet av Ali Othman og ledet av flere syriske og europeiske arkeologer inkludert Ghayad Daoud, Shaker al Shbib og Taysir al Halebi. Talspersonen er den spanske arkeologen Rodrigo Martin, som uttalte "Hvis dette fortsetter vil situasjonen bli som i Irak, og kan bety at en arv som er av stor betydning for hele verden blir ødelagt."
Oldtiden
Først ute var den natufiske kulturen, en epipaleolittisk kultur som eksisterte langs med det østre Middelhavet, inkludert i Syria, og som brakte oss fra eldre til den yngre steinalderen i perioden 13.000-9.800 f.vt.
Den natufiske kulturen var uvanlig i og med at den var stasjonær før oppdagelsen av jordbruket og er trolig stamkulturen for dem som bygde de første neolittiske bosettingene i regionen, som trolig var de første i verden. Men til tross for at natufierne hovedsakelig brukte villkorn har man også funnet bevis for at de kultiverte frø, og da især rug, ved tell Abu Hureyra, stedet for den første jordbruket i verden.
Et annet folk, eller en senere utvikling, var hurrirne, et oldtidsfolk som snakket et hurro-urartiske språk og som levde i det armenske høylandet, inkludert i Syria. Armensk, som er et indoeuropeisk språk, viser klare forbindelser og periode med bilingvisme med hurro-urartisk. Mye tyder på at indoeuropeisk, som har store likheter med hurri-urartisk, samt kartvelisk og nord-kaukasiske språk, kan ha utviklet seg her.
Hurriske bosettinger har blitt funnet i både Irak, Syria og Tyrkia. Ved tidlig jernalder hadde de i stor grad blitt assimilert med andre folk, kanskje bortsett fra kongedømmet Urartu på det armenske høylandet i østlige Anatolia, sentrert rundt de fjellkledde regionene ved Vansjøen.
På den trilingvistiske Behistun innskriften fra 521/0 f.vt. og skrevet på ordre av Darius den store av Persia blir landet referert til som Urartu på assyrisk kalt Arminiya på gammel persisk og Harminuia på elamittisk. I sin største utstrekning strakk den armenske staten seg fra Kaukasus og til hva som i dag er det sentrale Tyrkia, Libanon og Nord Iran.
Armenia har blant annet blitt identifisert i bronsealderkilder fra både Mesopotamia og Egypt, og Aleppo, som ble bebodd på 5000-tallet f.vt. og som i historiske kilder opptrer som en mye viktigere by enn Damaskus, ble kalt Armi. Byen, kjent for akkaderne som Armani, var et uavhengig kongedømme med tette bånd til Ebla, hvor et av de tidligste semittiske språkene ble talt. Armi blir beskrevet som Eblas alterego.
Hurriernes kjerneområde var ved den moderne grensen mellom Syria og Tyrkia, ved elvedalen Khabur, som er den største sideelven til Eufrat på syrisk territorium. Det var her tell Halaf og tell Ubaid kulturene utviklet seg. Viktige steder inkluderer Tell Halaf, Tell Brak, Tell Leilan, Tell Mashnaqa, Tell Mozan and Tell Barri.
Det var også her den største og mest innflytelsesrike hurriske nasjonen, Mitanni (1500-1300 BC.), utviklet seg. En del teonymer (navn som referer til en guddom), egennavn og annen terminologi til mitanniene viser en indoariske superstrat, noe som antyder at en indoariske overklasse påtvang sitt herredømme over den hurrittiske befolkningen i løpet av den indoariske ekspansjonen.
To innovasjoner som styrket og forsterket overgangen til jordbruk innenfor den fruktbare halvmåne ble utviklet i Halafperioden. For det første oppsto vide nettverk av handel med obsidian, en hard steinart som ble fraktet over svært lange strekninger – fra sentrale Tyrkia til sørlige Jordan, og fra øst-Tyrkia til det sørvestre Iran. For det andre ble kunsten å brenne keramikk oppfunnet spontant i Sørvest Asia etter 6900 f.vt.
Hurrierne var dyktige keramikere. Deres keramikk er funnet i Mesopotamia og i landene vest for Eufrat. Det var meget verdsatt i fjerne Egypt på tiden av det nye rike. Hurrierne hadde også et godt omdømme for sitt metallarbeid. Sumererne lånte deres kobberterminologi fra hurrittisk ordforråd. Kobber var handelsvare sør til Mesopotamia fra høylandene i Anatolia. Khabur hadde en sentral posisjon i metallhandelen, og kobber, sølv og tinn ble fraktet fra de hurri-dominerte landene Kizzuwatna og Ishuwa i det armenske høylandet.
Man antok tidligere at semittiske subariere hadde utgjort det lingvistiske og etniske substratumet i det nordlige Mesopotamia siden de tidligste tider, mens hurrierne ankom senrere fra Kaukasus eller fra nordøst, trukket til utkanten av sivilisasjonen i etterkant av de store sørlige sumeriske sentrene som Ur, Uruk og Nippur. Men oppdagelsen av sofistikerte byer med monumental arkitektur og større befolkninger tyder på at hurrierne langt fra å være et tilkommende fjellfolk må ha vært der fra begynnelsen og tatt del i dannelsen av sivilisasjonen.
Kanskje var hurriere på lik linje med sumerere urbefolkningen i området som måtte gi plass til de nyankomne semittene, som skapte verdens første multietniske imperium, det akkadiske i det sentrale Mesopotamia omkring 2350 f.vt.
Møtet mellom øst og vest
Syria ble erobret av det persiske Akamenide-dynastiet, som også innlemmet alle de omliggende områdene og hele Sørvest-Asia i sitt store rike, på 500-tallet f.vt. To århundrer senere erobret Kongedømmet Makedonia under Aleksander den store det persiske riket. Etter Aleksanders død ble Syria en del av det hellenistiske Selevkidriket, som kom til å vare i flere hundre år. Selevkidenes hovedstad var i Antiokia, som historisk sett lå i Syria, men i dag ligger over grensen mot Tyrkia. Syria ble utsatt for hellenistisk kultur, som Antiokia ble et senter for.
Etter den opprinnelige erobringen gikk Selevkideriket inn i en lang nedgangstid, som varte fram til den romerske erobringen av dets tidligere områder. I 64 f.vt. erobret Pompeius Antiokia, og Syria ble gjort til en romersk provins (som vårt navn for landet stammer fra). Antiokia var med 500.000 innbyggere Romerrikets tredje største by etter Roma og Alexandria, og var et viktig handels- og industrisenter. Syria var en av Romerrikets rikeste og tettest befolkede provinser og var derfor en av rikets viktigste, særlig i det andre og tredje århundre etter Kristus. Den romerske keiseren Filip Araberen kom fra provinsen Syria, og det samme gjorde seks paver og flere helgener.
Da Romerriket ble endelig delt i det femte århundre ble Syria del av Østromerriket eller Bysants. Fra 616 til 628 hersket den persiske sasanideherskeren Khosrau II over Syria, før bysantinerne gjenerobret den.
Islam ble grunnlagt av profeten Muhammad i Arabia på begynnelsen av det sjuende århundre. Ved Muḥammads død i 632 hadde muslimene, den nye religionens tilhengere, skaffet seg kontrollen over hele Arabia og forent de arabiske stammene.
Muḥammads etterfølgere opprettet Rashidun-kalifatet, og de satte i gang et århundre med erobringer som fikk det muslimske riket til å strekke seg fra Den iberiske halvøy i vest til Sentral-Asia i øst. Syria ble erobret fra bysantinerne og deres arabiske allierte, de kristne ghassanidene, fra 634 til 638 av rashidunhæren ledet av Khalid ibn al-Walid. Særlig viktig i erobringen var den muslimske seieren i slaget ved Yarmouk. Dette la grunnlaget for at størstedelen av den syriske befolkningen ble muslimer.
De "rettledede" rashidun-kalifene ble etterfulgt av umayyadene, som opprettet det andre muslimske kalifatet. Den første umayyadkalifen, Muawiyah ibn Abi Sufyan, gjorde Dimašq til sin hovedstad, og som rikets sentrum gikk Syria inn i en økonomisk blomstringsperiode. De tidlige umayyadkalifene, som 'Abd al-Malik og al-Walid I, bygde storslåtte moskéer og palasser rundt om i Syria, og særlig i Ḥalab og Ḥimṣ. De kristne ble også tolerert, og de holdt flere stillinger i regjeringa.
På 700-tallet, under slutten av umayyadenes styre, gikk det nedover med kalifatet, særlig på grunn av et autoritært styre og korrupsjon. I 750 ble umayyadene styrtet av abbasidene, som opprettet det tredje kalifatet. Abbasidene flyttet sin hovedstad til Baġdād, ble den muslimske verdens sentrum, noe som gjorde Dimašq og Syria mindre viktig. Det var under abbasidene at arabisk ble det dominerende språket, en stilling det tok over fra arameisk og gresk.
I 887 ble Syria erobret av de Egypt-baserte tulunidene, som hadde løsrevet seg fra abbasidene. Tulunidene ble etterfulgt av de egyptiske ikhshididene og siden av de sjiaislamske ḥamdānidene, et dynasti grunnlagt av Sayf ad-Dawla fra Ḥalab.
I 1017 opprettet det persiske isma'ilittiske lærde Hamza ibn 'Alī ibn Aḥmad druser-religionen i Egypt, og etter kort tid hadde troen spredt seg til Syria. Kalifatet slo ned på den nye troen, og i Syria ble tusener av drusiske religiøse ledere massakrert i Anṭākiya og Ḥalab. De fleste druserne som overlevde befant seg i Sør-Libanon og Syria. Under den følgende korsfarertiden gikk det bedre for druserne, og i dag er Syria senter for drusismen, men i underkant av en million troende i landet, omtrent halvparten av alle druserne.
Fra 960 til omtrent 1020 satte Det bysantinske riket i gang en rekke motangrep mot de muslimske rikene i Syria. Flere syriske byer ble inntatt, og under Johannes I Tzimiskes ble hele Syria midlertidig gjenerobret. I den andre halvdel av det ellevte århundre erobret de tyrkiske seldsjukkene et stort rike i Sørvest Asia, noe som ble slutten på det bysantinske Syria. Flertallet av befolkningen fortsatte riktignok å være kristne, noe som la grunnlaget for at korsfarerne kunne rekruttere tyrkiske soldater til sine hærer.
Korstogene var europeiske kristnes forsøk på å sikre de kristnes kontroll over Det hellige land fra det ellevte til det trettende århundre. De hadde sitt opphav i at den bysantinske keiseren Alexios I Komnenos ba pave Urban II om assistanse mot seldsjukkene, noe som førte til konsilet i Clermont, hvor Urban II den 27. november 1095 startet det første korstoget.
Korsfarerne hadde i begynnelsen militær framgang, og deler av den syriske kysten ble lenge styrt av korsfarerstaten Fyrstedømmet Antiokia. I deler av dagens Tyrkia og Nord-Syria ble Grevskapet Edessa opprettet, men dette kom bare til å vare i femti år før det ble gjenerobret av muslimene. De sjiamuslimske ekstremistiske assasinerne var også aktive i dagens Syria, såvel som i Iran.
Imam ad-Din Zangi erobret Grevskapet Edessa opprettet i 1127 det tyrkisk-muslimske Zangid-dynastiet (i begynnelsen nominelt underlagt seldsjukkene), som kom til å styre over de indre delene av Syria og omliggende områder fra Ḥalab, noe som førte til at Syria ble et senter for den muslimske motstanden mot korsfarerne. En av Zangis etterfølgere, Nur ad-Din Zangi, var en bitter motstander av korsfarerne.
Ayyubidene, en sunnittisk kurdisk familie, hadde opprinnelig tjent som soldater under zangidene, men under Ṣalāḥ ad-Dīn Yūsuf ibn Ayyūb (også kjent som "Saladin"), som etter Nur ad-Dins død i 1174 erklærte seg sultan, gikk de imot zangidene og erobret store deler av deres områder.
Ayyibid-dynastiet var basert i al-Qāhira, og de hadde under Ṣalāḥ ad-Dīn militær framgang mot korsfarerstatene, for eksempel i slaget ved Hattin, og erobret de fleste av deres områder. I dag finnes Ṣalāḥ ad-Dīns grav i byen han døde i, Dimašq.
Etter Ṣalāḥ ad-Dīns død i 1193 ble riket hans delt, og al-Adil I ble etter hvert 'amīren av Dimašq, mens det i al-Qāhira, Ḥalab, Ḥamā, Ḥimṣ og Arabia fantes andre ayyubidherskere. Etter det tredje korstog i 1187-92 fikk europeiske korsfarere igjen kontrollen over det meste av Middelhavskysten. Senere korstog hadde mindre militær suksess, og i 1291 mistet europeerne Acre, deres siste holdepunkt i Sørvest Asia.
I 1206 hadde Chinggis Khagan samlet de monglske stammene, og hans erobringer i alle retninger skapte Mongolriket. I løpet av kort tid hadde mongolene erobret Nord-Kina, Sentral-Asia og Persia, og de presset vestover mot Sørvest Asia og Europa. I 1258 falt Baġdād, og i 1260 nådde Hülegüs hær på 100.000 mann Ḥalab og inntok byen, mens den kristne naimanske mongoloffiseren Kitbuqa Noyan inntok Dimašq.
Mongolene ødela de ayyubiske rikene, med unntak av Ḥamā, hvor 'amīren gikk herske under fremmed styre fram til 1341, og gjorde ellers stor skade på byer og irrigasjonanlegg. Men i 1259 hadde Möngke Khan dødd under et felttog mot Song-dynastiet, og Hülegü måtte derfor vende tilbake til Karakorum for å delta i valget av en ny khagan, siden Hülegü var et av Chinggis' barnebarn.
Kitbuqa overtok kommandoen over de 10.000 soldatene Hülegü lot bli igjen, og han satte i gang angrep gjennom Palestina mot Egypt. Kitbuqa kom så langt som til Ġazzah, men den 3. september 1260 ble han beseiret av mamelukkene i slaget ved Ayn Jalut. Etter dette måtte han trekke seg tilbake, og selv om mongolene flere ganger senere på 1200-tallet forsøkte å angripe Syria, klarte de ikke holde området i mer enn et par måneder. Grensen mot det mongolske Ilkhanatet ble elva Tigris.
Etter mongolene ble Syria delt mellom ayyubidriker, de tyrkiske artukidene og Mamelukk-sultanatet, som under Baybars skaffet seg kontrollen over Ḥimṣ og Karak.
I 1400 erobret den tyrkisk-mongolske herskeren Timur Lenk Ḥalab og Dimašq fra mamelukkene som en del av hans mange og blodige erobringer. Timurid-dynastiet klarte derimot ikke å skaffe seg varig kontroll over det som idag er i Syria, med unntak av et område i nordøst. På 1400-tallet hadde europeerne funnet sjøveien til India og Øst-Asia, slik at landveien, som gikk gjennom Syria, ble mindre viktig.
I 1516-17 angrep og erobret det tyrkiske osmanske riket Mamelukk-sultanatet, og dermed ble også Syria til en del av det osmanske riket. I de fire århundrene under osmanerne var Syria i stor grad isolert fra og ignorert av andre deler av verden, og det var ikke før i 1960-åra at landet igjen fikk en like stor befolkning som det hadde hatt i antikken. Forsøk på å gjenoppbygge Syria etter mongolenes ødeleggelser var mislykkede, og området forble fattig.
Moderne tid
Fra 1860-tallet begynte den arabiske nasjonalismen sakte å utvikle seg i intellektuelle miljøer i Egypt og Syria. De tidlige forfatterne konsentrerte seg mest om hvordan arabisk og tyrkisk avvik fra den rette utførelsen av islam hadde forårsaket den islamske verdens tilbakegang til fordel for Vest-Europa, og det osmanske riket møtte kritikk fra disse intellektuelle. Forestillingen om et "fedreland" begynte å utvikle seg, men det var ikke nødvendigvis et "arabisk fedreland" det var snakk om. Arabisme fikk stadig større betydning, men bevegelsen møtte motstand fra kristne libanesere, som ikke ønsket å være del av et osmansk "Stor-Syria," men heller ville bli uavhengige.
Den moderne arabiske nasjonalismen utviklet seg på begynnelsen av 1900-tallet, og den kom til å stå sterkest i Syria, men man ville først ikke ha en egen arabisk stat, men heller større selvstyre under osmanerne, og bevegelsen ble ingen massebevegelse.
Under Første verdenskrig var Storbritannia i krig med det osmanske riket, og de fremmet den arabiske nasjonalismen for å skaffe seg nye allierte mot tyrkerne, og som takk for hjelpen mot tyrkerne lovet de å hjelpe araberne med å opprette en uavhengig arabisk stat. I 1916 startet Šarīf Ḥusayn bin 'Alī av Makkah araberoppstanden. Opprøret startet i Hijaz, men spredte seg til Palestina og Syria, og med alliert hjelp lyktes det dem å beseire osmanerne.
I 1920 ble Det arabiske kongedømmet Syria, som har blitt regnet som den første moderne arabiske staten. opprettet i det tidligere osmanske Syria. Šarīf Ḥusayns sønn, Fayṣal ibn Ḥusayn (senere konge av 'Irak), som var en av heltene fra araberoppstanden, ble gjort til konge, mens Hashim al-Atassi ble statsminister, men det uavhengige kongedømmet kom til å bli kortvarig.
Det viste seg at britene og franskmennene hadde sine egne interesser i Sørvest Asia, og under krigen hadde inngått den hemmelige Sykes-Picot-avtalen, hvor det tidligere osmanske Sørvest Asia ble inndelt i britiske og franske interesseområder.
I 1920 invaderte franskmennene Syria, og slik begynte den fransk-syriske krig. Kong Fayṣal innså at motstand mot de bedre utstyre franskmennene var fånyttes, og han flyktet derfor til det britiskstyrte Transjordan, mens hans forsvarsminister Yusuf al-'Aẓmah nektet å la franskmennene okkupere landet uten å møte væpnet motstand, og den 23. juni 1920 ble han drept og beseiret sammen med sin underlegne hær av franskmennene i slaget om Khan Maysalun.
Franskmennene opprettet så Syria-Libanon-mandatet, som var et mandat under Folkeforbundet, hvor Frankrike skulle styre området til det var klart for uavhengighet. Mandatet besto av dagens Libanon, Syria og Hatay (som ble uavhengig i 1938 og siden en del av Tyrkia), og det var inndelt i seks stater.
Franskmennene forsøkte å modernisere området ved å minske de tradisjonelle elitenes stilling og minske islams innflytelse, for slik å øke sin egen kontroll. Dette førte til det store syriske opprøret fra 1925 til 1927, startet av druseren Sulṭan al-Aṭraš. Opprøret ble den første massebevegelsen mot fremmet styre i regionen, men med forsterkninger fra Senegal og Marokko og med bedre våpen lyktes det franskmennene å slå ned opprøret.
I september 1936 forhandlet franskmennene og syriske nasjonalister fram en uavhengighetsavtale, og Hashim al-Atassi var den første presidenten som ble valgt under den nye grunnlova. Likevel førte ikke avtalen til syrisk uavhengighet, for den franske nasjonalforsamlingen nektet å undertegne den.
Etter slaget om Frankrike i 1940 ble landet okkupert av det nasjonalsosialistiske Tyskland. Syria-Libanon kom som de fleste andre franske kolonier under Vichy-Frankrikes kontroll. I juni 1941 invaderte australske, britiske og frie franske styrker Syria og Libanon, og etter litt mer enn én måned hadde de i felttoget i Syria og Libanon beseiret de Vichy-lojale styrkene og skaffet seg kontrollen over mandatet.
Samme år erklærte de frie franske styrkene Syria begrenset "uavhengig", men det var ikke før den syriske nasjonalforsamlinga den 30. november 1943 fjernet grunnlovens paragraf 116, som ga Frankrike veto over alle beslutninger, at Syria fikk en virkelig uavhengighet. Dette sammenfalt med en lignende beslutning i Libanon den 8. november, og Frankrike kunne ikke intervenere militært på grunn av britisk okkupasjon.
Den 1. januar 1944 frasa de frie franske styrkene seg sine gjenværende rettigheter i Syria. De siste franske styrkene forlot Syria i april 1946 etter britisk press, og makten ble overtatt av en republikansk regjering.
I 1945 ble Syria medlem av De forente nasjoner og Den arabiske liga, men til tross for rask økonomisk utvikling i de første tiårene som uavhengig stat var det nye Syria et politisk ustabilt land. Etter det militære nederlaget mot Israel i 1949 gjennomførte Ḥusni az-Za'im det som har blitt beskrevet som den arabiske verdens første militærkupp.
Etter dette fulgte flere nye statskupp og perioder med militært styre. Parlamentet mistet sin betydning og ble dominert av landeiere og sunnittiske urbane eliter. Lite ble gjort for å forbedre situasjonen til majoritetsbefolkningen av bønder. Etter suezkrisen i 1956 ble det erklært unntakstilstand i Syria.
Under den kalde krigen allierte Syria seg med SSSR, og ble også påvirket av nasserismen fra Egypt. Fra 1958 til 1961 ble Syria forsøkt forent med Egypt i Den forente arabiske republikk, men dette prosjektet ble ingen suksess. Et senere forsøk på union med Egypt (1972–80) og Libya (1972–77) ble også mislykket.
Syria motsatte seg opprettelsen av Staten Israel i Palestinamandatet, og har anerkjent Staten Palestina og ikke Israel (i motsetning til Israels to andre større arabiske naboland, Egypt og Jordan, har Syria ingen fredsavtale med Israel).
Sammen med andre arabiske land og grupperinger har Syria utkjempet fire større kriger med Israel: den arabisk-israelske krigen i 1948, seksdagerskrigen, jom kippur-krigen og Libanon-krigen i 1982 (en del av den libanesiske borgerkrig). I tillegg kommer utmattelseskrigen og flere andre trefninger. Disse krigene har i hovedsak vært militære tap, og den arabisk-israelske konflikten er langt fra løst.
Som et resultat av an-nakba, "Katastrofen" i 1948, bor det i dag ca. 500.000 palestinske flyktninger i Syria, som Israel har nektet rettet til å vende tilbake. Mellom 10.000 og 25.000 syriske jøder flyktet også fra Syria til Israel. Siden seksdagerskrigen i 1967 har Israel også okkupert Golanhøydene, som av det internasjonale samfunnet blir regnet som en del av Syria.
Den 8. mars 1963 gjennomførte Ba'athpartiet støttet av hæren, marinen og flyvåpenet et statskupp mot regjeringa til Naẓim al-Qudsi. Luay al-Atassi ble gjort til statsminister, og den nye regjeringa ble dominert av baʿaṯister. Det oppsto etter hvert en konflikt mellom ekstremistiske militære baʿaṯister og mer moderate sivile partimedlemmer, noe som gjenspeilte av tilbaketrekningen av styrkene man hadde sendt for å støtte PLO under sorte september i Jordan i 1970.
Etter en militær "korrigerende" revolusjon den 13. november 1970 kom baʿaṯisten Ḥāfiẓ al-ʾAsad til makta. Al-ʾAsad og hans støttespillere var alawitter, en sjiamuslimsk minoritet i Syria, og de ble utfordret av medlemmer av det muslimske brorskap, som fra 1976 til 1982 utkjempet det islamske opprøret i Syria. Så mange som 40.000 til 80.000 kan ha blitt drept i opprøret, som ble slått ned etter den blodige massakren i Ḥamā i februar 1982, hvor mellom 10.000 og 40.000 ble drept.
I Syrias naboland Libanon brøt det i 1975 ut en langvarig borgerkrig, hvor Syria kom til å spille en viktig rolle. Syria intervenerte først i 1976 til fordel for de maronittiske kristne, hvis libanesiske front holdt på å bli beseiret. I 1978, samme år som Israel først ble involvert i krigen, byttet Syria side til fordel for Den libanesiske nasjonalbevegelsen.
Syria okkuperte store deler av Libanon fra 1976 til 2005, femten år etter at borgerkrigen ble avsluttet med Taif-avtalen i 1990, mens Israel okkuperte den sørlige delen av landet. De syriske styrkene og Syrias informasjonstjeneste ble beskyldt for forbrytelser og politisk drap (på blant annet Rafiq Hariri) i Libanon.
Syria har under al-ʾAsad hatt et motsetningsforhold til Irak da landet ble styrt av Ba'athpartiet ledet av Ṣaddām Ḥusayn. I 1980 inngikk Syria en vennskapsavtale med SSSR, mens landet siden inngikk på Kuwait og Amerikas forente staters side i Golfkrigen mot Irak i 1991. Senere motsatte Syria seg Amerikas forente staters invasjon av Irak i 2003.
I 2000 døde Ḥāfiẓ al-ʾAsad. Hans eldste sønn og tiltenkte etterfølger Basil al-ʾAsad hadde dødd i en bilulykke i 1994, og før han døde hadde Ḥāfiẓ al-ʾAsad gikk sin andre sønn Baššār al-ʾAsad intensiv militær og politisk trening, slik at han var i stand til å etterfølge faren som landets president. Først støttet Baššār al-ʾAsad politiske reformer i perioden som har blitt kjent som Damaskusvåren, men han møtte fort motstand fra sine støttespillere, og den politiske undertrykkelsen av opposisjonelle ble gjenopptatt.
I desember 2010 startet et opprør mot diktatoren Zayn al-'Ābidīn bin 'Alī i Tunisia. Dette ble starten på en revolusjonsbølge i Den arabiske verden som ble kjent som Den arabiske vår. I januar 2011 nådde denne Syria, og i mai utviklet demonstrasjonene seg til opprøret i Syria i 2011.
Etter fredagsbønnen 18. mars brøt det ut demonstrasjoner med flere tusen demonstranter i flere av Syrias største byer, som Damaskus, Daraa, Homs, Baniyas, Qamishli og Deir ez-Zor. Demonstrasjoner har vedvart siden. Etter flere måneder med i all hovedsak fredlige protester, har situasjonen utviklet seg til en væpnet konflikt som kan karakteriseres som en borgerkrig. Mer enn 100 000 mennesker skal ha blitt drept per august 2013.
Syria
Syrias historie
Borgerkrigen i Syria
Cities and towns during the Syrian civil war
Syrian archaeological heritage under threat
UNESCO chief appeals to parties in Syria to stop destruction of cultural heritage
Syria's cultural heritage being looted, destroyed: UNESCO
"Stop the destruction!" urges UNESCO Director-General
Syria's ancient heritage in danger
Archeological treasures face destruction in Syria
The Destruction of al-Agha Restaurant
Bearing witness: Syria's history and heritage are being wantonly looted and criminally destroyed