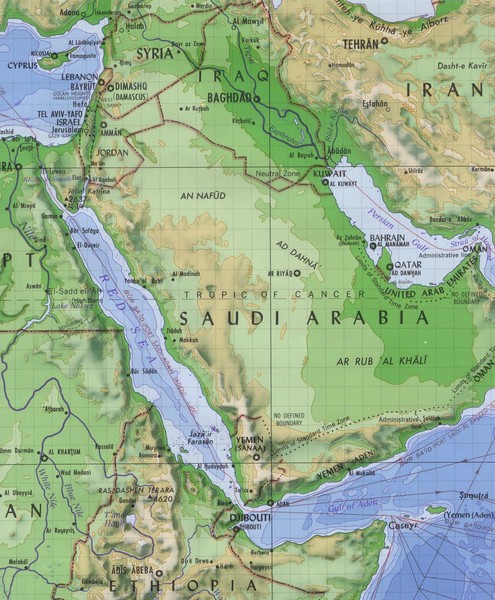 Pre-Islamic Arabia (in a non-Islamic sense) refers to the Arabic civilization that existed in the Arabian Peninsula before the rise of Islam in the 630s. The study of Pre-Islamic Arabia is important to Islamic studies as it provides the context for the development of Islam, in the days of Muhammad, the seal of Prophets in Islam.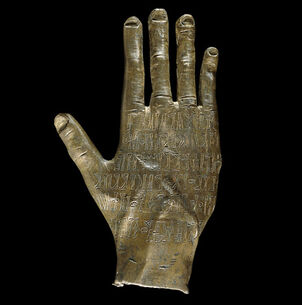 This life sized Bronze hand was discovered in a temple in the Ancient Arabian city of Zafar and is dated to approximately the 2nd-3rd CE. The inscription placed on the artifact indicates that it was offered to the lunar deity, Ta'lab. The hand is most likely molded from the presenter's hand, Wahab Ta'lab. Sharing of the name as the Arabian pagan deity indicated that Wahab Ta'lab was of prestigious standing. The text placed directly on the bronze hand describes a plea for "well-being" to Ta'lab, the pagan Moon God.
The realistically modeled gift to the deity comes from the time when the Himyarites (110 BCE-520s CE) held power over southern Arabia. This bronze hand represents the last remains of paganism with the rise of Judaism and Christianity, and the eventual conversion to Islam in the region. The hand was rediscovered in the country of Yemen in 1983. The Bronze hand now rests in the Ancient South Arabia collection located in Room 53 of the British Museum.
Bronze Hand of Pre-Islamic Arabia
Mada'in Saleh, is a pre-Islamic archaeological site located in the Al-Ula sector, within the Al Madinah Region of Saudi Arabia.
From Midas-city